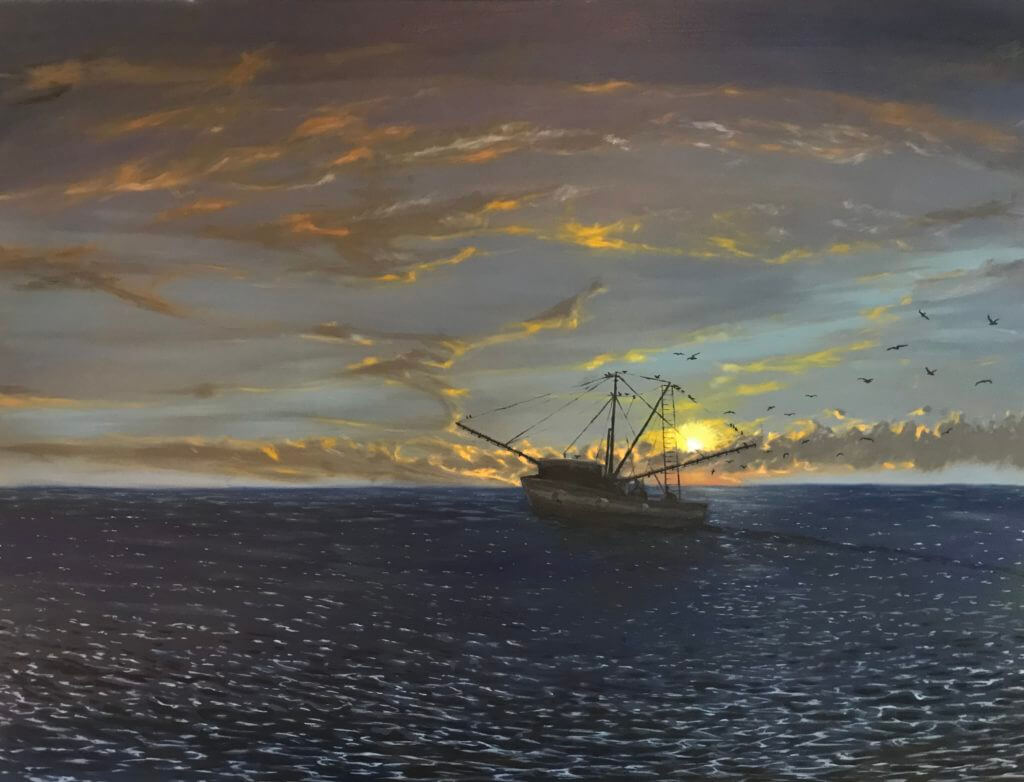 Shrimper Heading Out
Shrimper Heading Out is a large 36"x48" oil on canvas of a shrimp boat heading out into the ocean at sunrise. These fishing boats are a familiar site in South Carolina, Georgia and Florida waters and often followed by seagulls and other sea birds.

This original is available for purchase. Please contact me for pricing.
$40.00 – $105.00