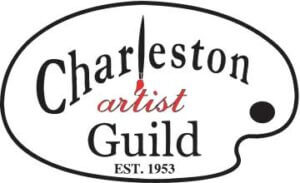 Artist of the Month – February 2021
February 1, 2021 - February 28, 2021
Charleston Artist Guild Gallery
160 E. Bay Street
Charleston, SC
www.charlestonartistguild.com
(843) 722-2425
Hours
Monday - Sunday, 11am - 5pm

Open daily from 11am - 5pm
Rich Dye has had a passion for art and the visual arts since his childhood in Oyster Bay, Long Island in New York. After winning the Art Award in High School, he didn't pursue the Fine Arts path until much later in life, instead worked in the Graphic Arts Industry and in Sales as a career after college. Rich moved to his current home in the South Carolina low country with his wife in 2019 from New Hampshire. His love with the coast of South Carolina started in childhood where his family vacationed with his cousins on Folly Beach, SC., and later Rich attended the College of Charleston and played Basketball for the C of C Cougars.
While living in New England he rekindled his passion for Fine Art, specifically painting. From 2013-2019 Rich joined several NH Art Associations and worked in acrylics and oils and won several awards, while taking classes at the NH Institute of Art and learning from other NE Artists.
Today Rich is enjoying the opportunity to live and paint in the beautiful surroundings and the vibrant Art Community near Charleston South Carolina. His work focuses on the beauty and diverse landscapes and the wildlife of the South Carolina seacoast captured in a style in which shows you something different or unexpected.