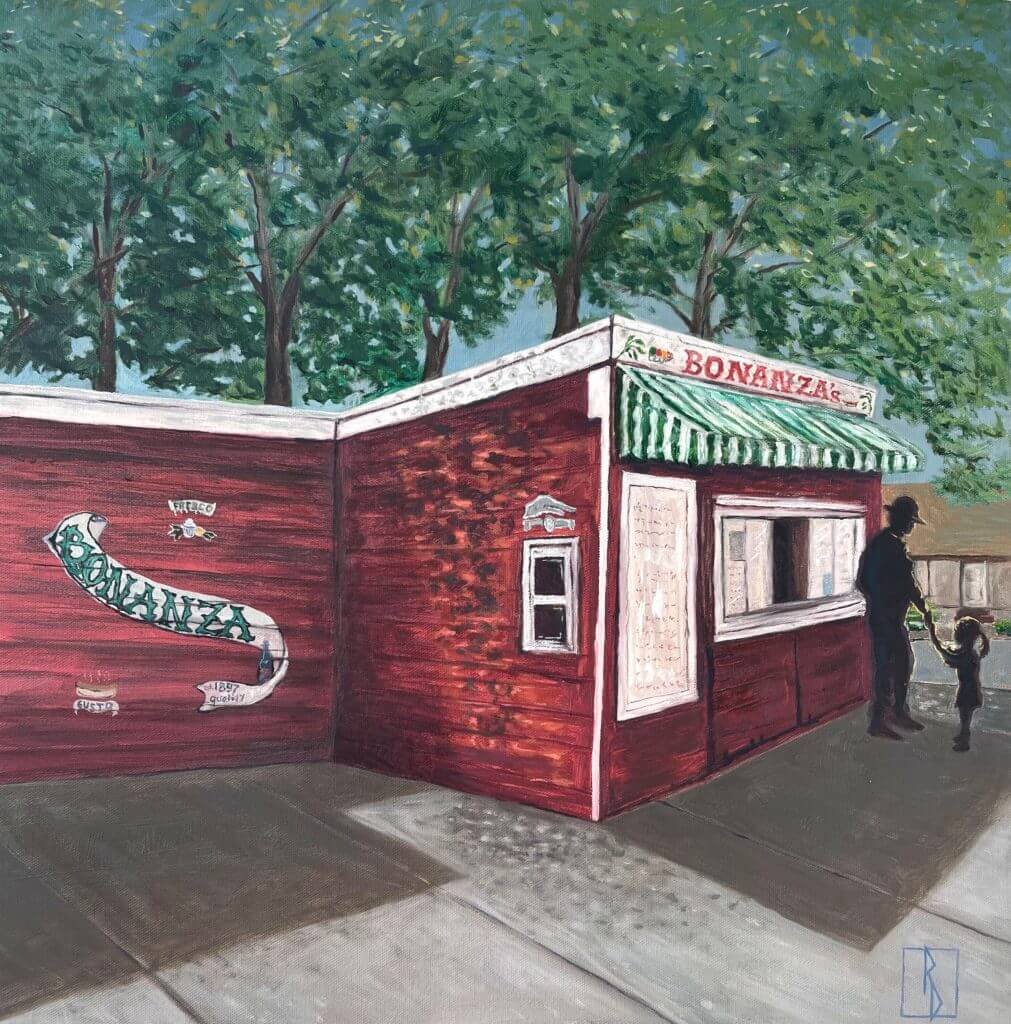 Sweetest Corner of Oyster Bay
This is a sentimental painting for me of an iconic business in Oyster Bay Long Island New York, Bonanza's Hot Dog and Italian Ice Stand has been on the corner near the Beach and Post Office in Oyster Bay since 1897. It is a favorite of locals or visitor for a quick lunch, or bring home a quart or two of Ice for the family. The painting is a 20"x 20" oil on canvas, and depicts a grandfather enjoying a Ice with his granddaughter.
This original is available for purchase. Please contact me for pricing.
$50.00 – $100.00