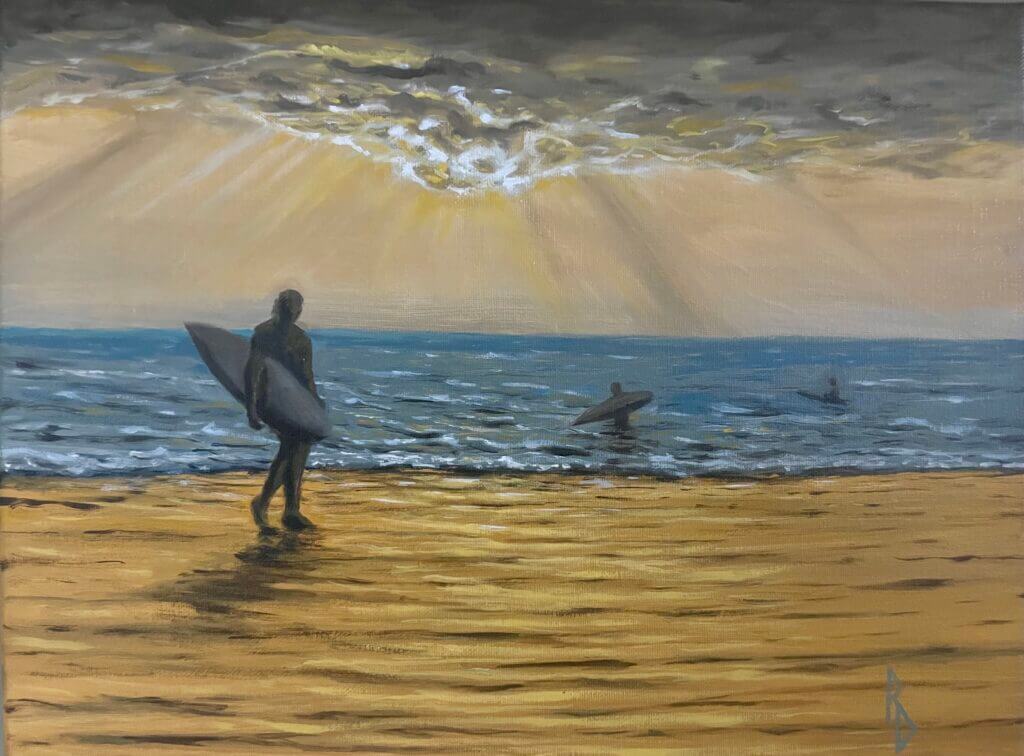 Morning Breaks
These Surfers are early risers as they look for waves to ride in the early morning as the sun breaks through a layer of clouds.
This 12"x16"oil on canvas painting portrays the early morning scene of surfers in the water and getting ready to enter it.
This original is available for purchase. Please contact me for pricing.
$30.00 – $75.00