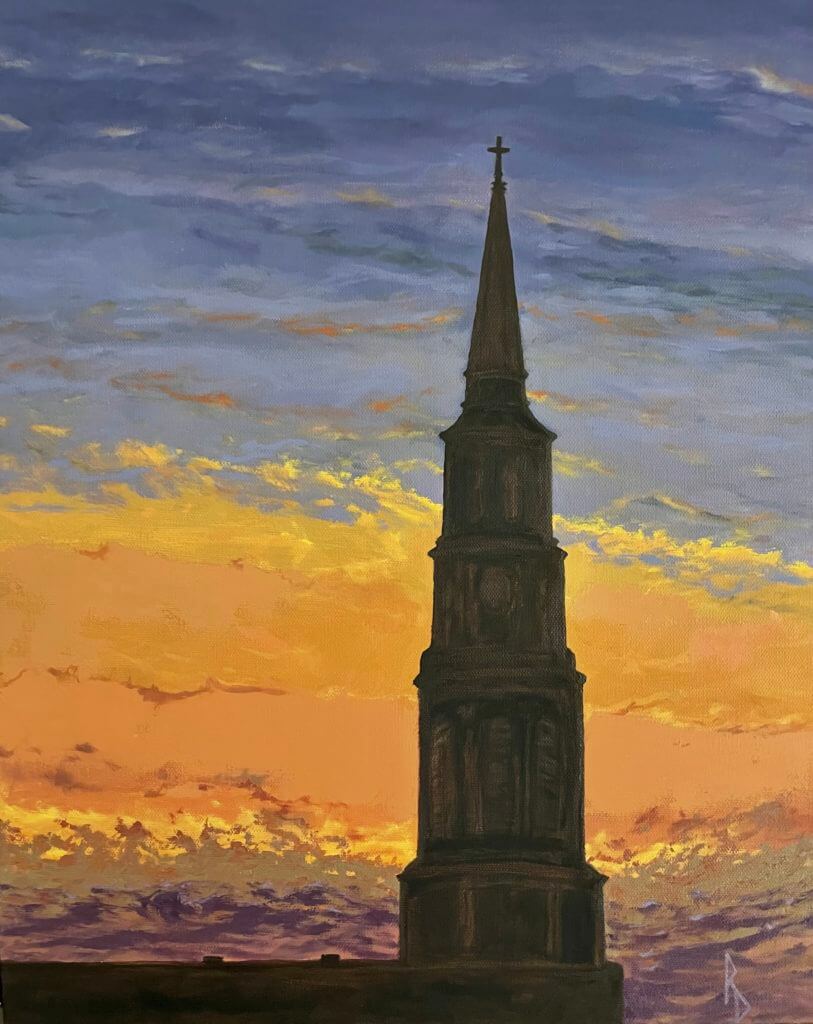 Cathedral in Last Light
"Cathedral in Last Light", is a view of St. Phillip's Cathedral in Charleston, SC, it is one of the many iconic Churches in the "Holy City" captured silhouetted in the evening sky looking into the southwest sky. I captured the scene in a "Impressionistic Realism" style, I am becoming known for.
This original is available for purchase. Please contact me for pricing.
$30.00 – $90.00