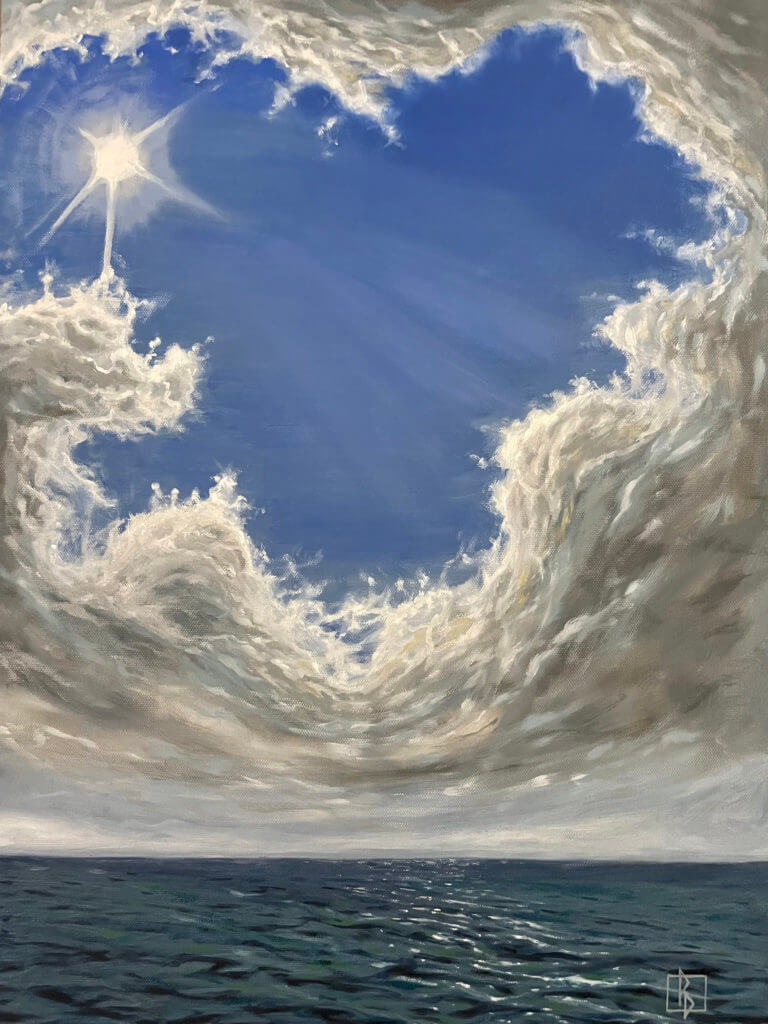 Shining Through
"Shining Through" is a new 18"x24" Oil on Canvas painting of the sun breaking through the clouds at the beach. This work captures the moment of bright sunshine when the clouds open.
Every print is signed by the artist, Rich Dye, and comes with a certificate of authenticity. Our fine art Giclee prints replicate the oil-based paintings and are made using our high-quality 11-color printing, museum-quality media, and archival pigment inks. This combination gives you the highest quality fine art printing available. Our fine art printing is as impactful as the original. We also offer a full range of print sizes. See below for more info.
This original is available for purchase. Please contact me for pricing.
$30.00 – $120.00
18″x24″ Oil on Canvas painting