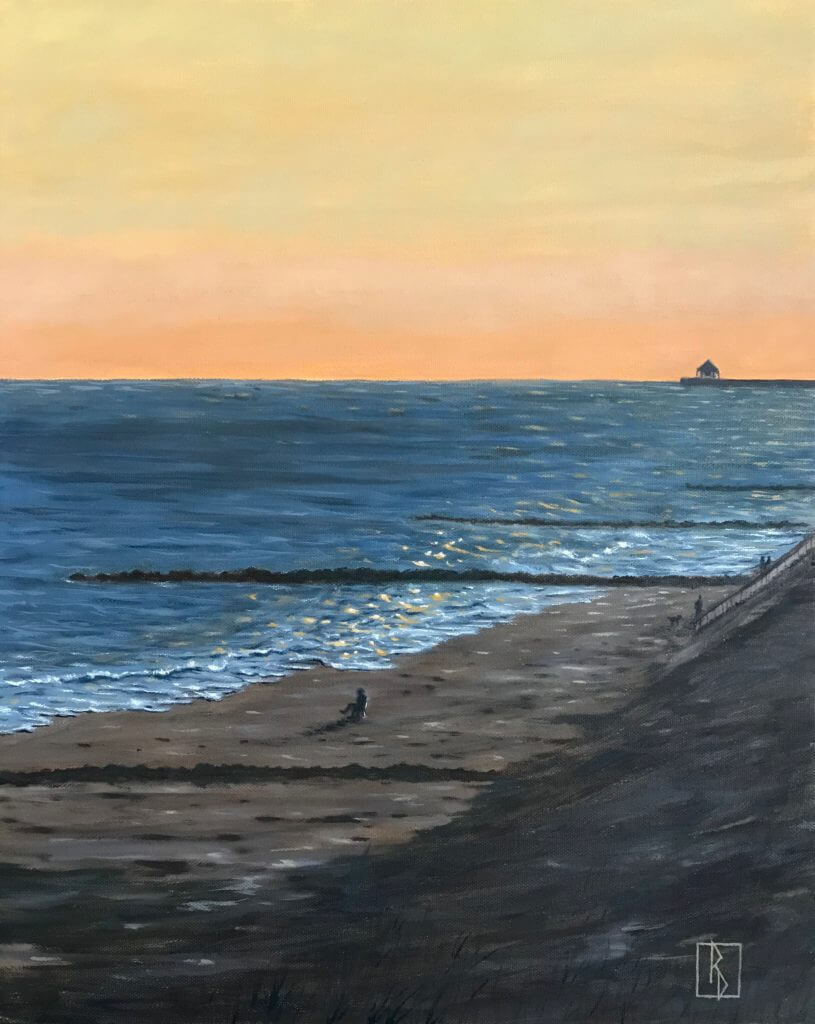 Shining Sea at Folly Island
The beautiful magical hours before sunset were captured in this 16"x20" Oil Painting inspired by a scene I saw at Folly Beach, SC. The Atlantic Ocean reflecting the golden and orange sunlight was glistening with the descending light of the sun.
Every print is signed by the artist, Rich Dye, and comes with a certificate of authenticity. Our fine art Giclee prints replicate the oil-based paintings and are made using our high-quality 11-color printing, museum-quality media, and archival pigment inks. This combination gives you the highest quality fine art printing available. Our fine art printing is as impactful as the original. We also offer a full range of print sizes. See below for more info.
$40.00 – $90.00