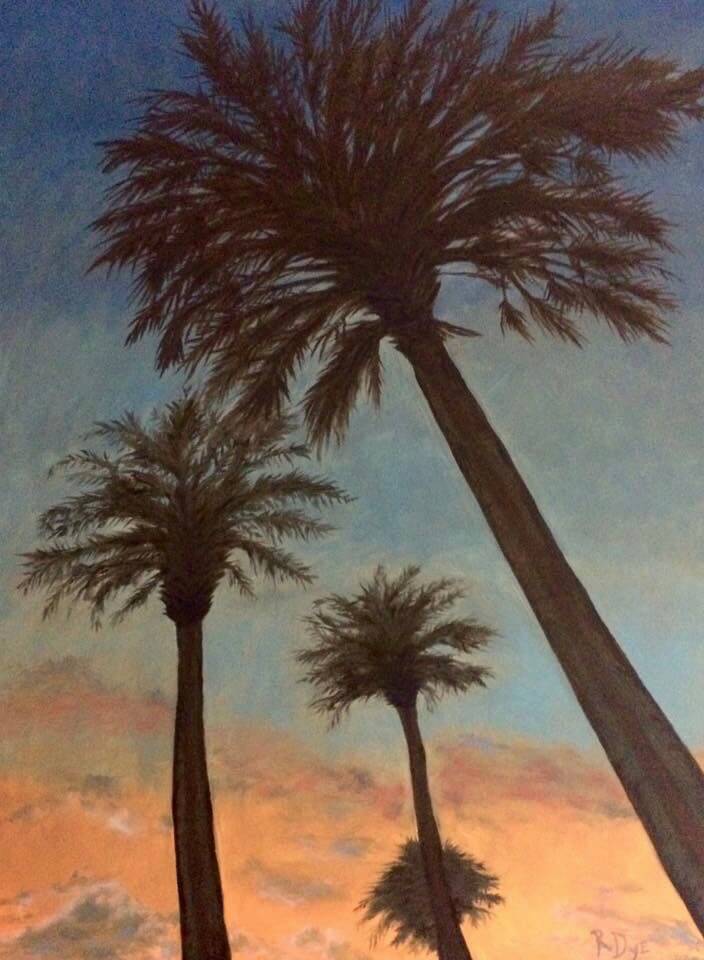 Palmetto Dawn
Palmetto Dawn is part of a series of three oil on canvas 18"x24" paintings that show the same group of Palmetto trees at different times of day, in contrasting skies and conditions of light.

See also: Palmetto Noon, Palmetto Night
Every print is signed by the artist, Rich Dye, and comes with a certificate of authenticity. Our fine art Giclee prints replicate the oil-based paintings and are made using our high-quality 11-color printing, museum-quality media, and archival pigment inks. This combination gives you the highest quality fine art printing available. Our fine art printing is as impactful as the original. We also offer a full range of print sizes. See below for more info.
This original is available for purchase. Please contact me for pricing.
$40.00 – $90.00