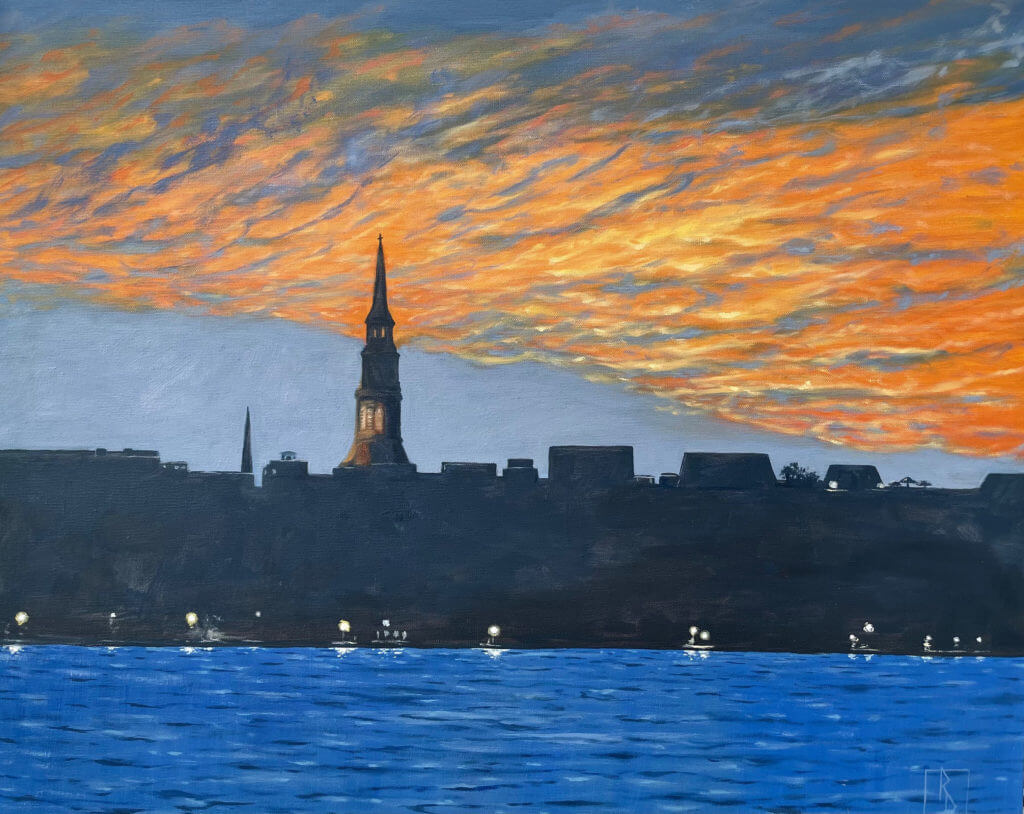 Fire in Holy City Sky
This 24"x30" Oil Painting is a sunset over Charleston SC from the perspective of being on the water, I worked from a photo I took on a boat in the Cooper River. The Sky, like many in the low country of South Carolina is dramatic and ever changing.
This original is available for purchase. Please contact me for pricing.
$40.00 – $90.00