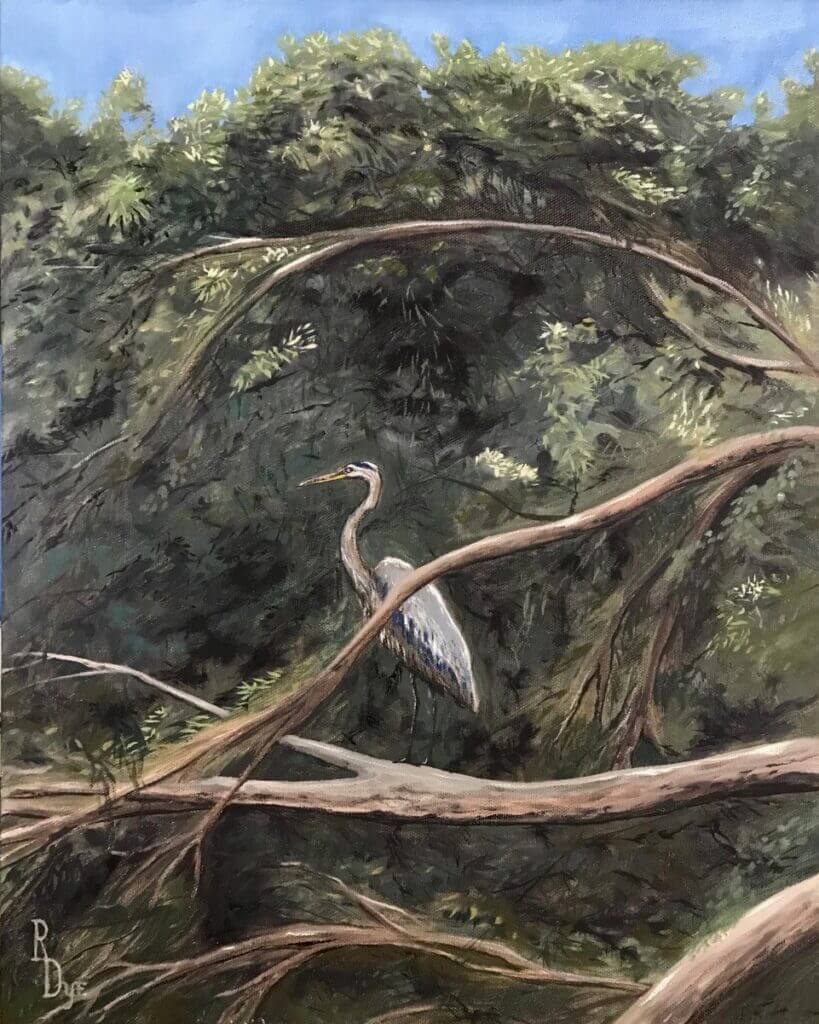 Camouflaged Heron
Camouflaged Heron is a 16"x20" oil on canvas of a great blue heron that is on a tree limb and looks as if he is trying to blend in and hide in his surroundings. These birds are interesting to observe and often hunt their prey by standing in shallow water and waiting very still until they strike quickly with their sharp beaks.
Every print is signed by the artist, Rich Dye, and comes with a certificate of authenticity. Our fine art Giclee prints replicate the oil-based paintings and are made using our high-quality 11-color printing, museum-quality media, and archival pigment inks. This combination gives you the highest quality fine art printing available. Our fine art printing is as impactful as the original. We also offer a full range of print sizes. See below for more info.
This original is available for purchase. Please contact me for pricing.
$40.00 – $90.00