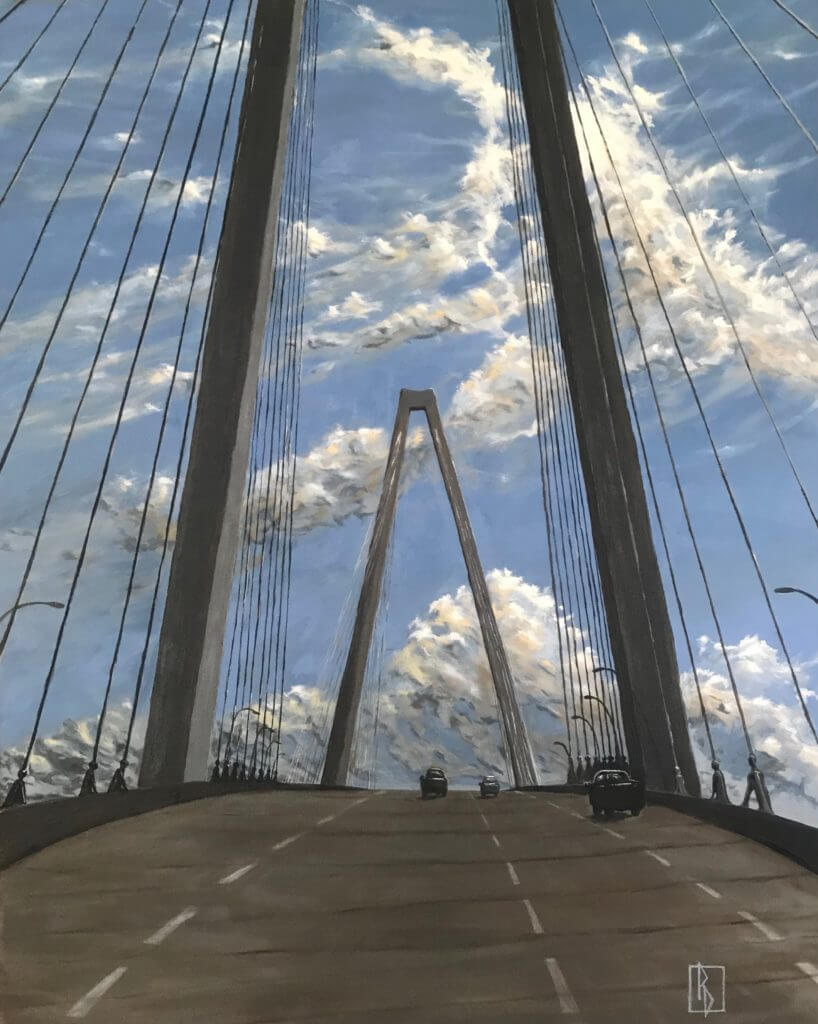 Caged Sky over the Cooper
Is a 24"x30" Oil on Canvas Painting of the Ravenel Bridge in Charleston in the afternoon, crossing over the Cooper River the sun is shining down from above and behind the clouds that appear caged in by the bridge's cables.
This original is available for purchase. Please contact me for pricing.
$40.00 – $105.00